Become who you want to be.
Take back control, rediscover your self-worth and develop the positive mindset required to achieve your personal, professional and life goals.
"Whether you think you can or whether you think you can't, you're right" – Henry Ford
LIFECHECK individual and small group coaching programmes…
THERAPY
1:1 and small group therapy
Overcome your past traumas, create a positive mindset, personal growth and awareness. Reprogramming negative life scripts.
COACHING
Small group coaching & personal development
Reprogram your mindset into positive thinking, self-belief and worth, allowing you to achieve your personal and professional life goals.
TRAINING

Mental health & well-being at work
Mental health, Welbeing at work, Positive Mindset and Resilience in the Workplace and Bespoke Corporate Training.
SELF

Short courses and personal development
Lifecheck, Later Dating, From Heartbreak to Happiness and Happy People Solutions.
Become your best self.
"I never dreamt I could feel this self confident and happy…

LIFECHECK helped me to catch my thoughts and change them. It made me realise that things don't matter as much as I thought they did. I am feeling much more positive and finally moving on with my life." – AN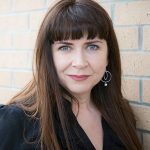 Katrina Love, known as the 'Positive Mindset Coach' is an international therapist, life coach and trainer.
Her LIFECHECK programmes empower groups and individuals to take control of their lives and emotional well-being – helping them to become happier and more successful in the areas that matter the most.